Sabrina Artel's Trailer Talk
Weekly Radio Show
"Live on the road, from the kitchen table, from my neighborhood to yours."
If you support independent media, live performance and the voices of your neighbors speaking for themselves, please help us by making a contribution to Sabrina Artel's Trailer Talk. Trailer Talk is a live performance, a community event, and a broadcast. The public is invited to visit Trailer Talk and become part of this interactive experience. Thank you so much for your support! Make a donation TODAY!
» read more
The half-hour radio show broadcasts on WJFF Radio Catskill in Jeffersonville, NY; Geneva Community Radio in the Finger Lakes Region of New York State; Glimmerglass Radio in Otsego, NY (also in England, Australia and Japan); KWMR in Point Reyes Station, CA; WFTE in Scranton, PA; and WXPI in Williamsport, PA.
If you would like to broadcast Trailer Talk on your radio station, contact us at trailertalk@gmail.com.
» show less
8/4/17 : BEEKEEPING WITH ARTIST CHRIS HILL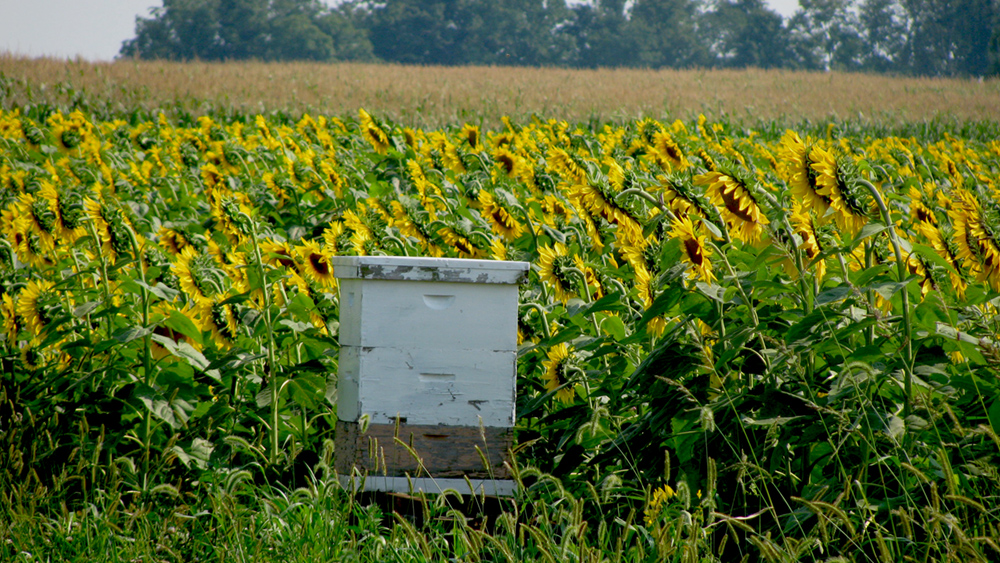 In Yellow Springs, Ohio, I accepted an invite from the Nonstop Art Institute to experience the relationship between the local community and the environment firsthand. Speaking to Chris Hill, a member of the Institute who counts beekeeping among her passions, I learn how that practice is uniquely intertwined with issues concerning the divide between public and private space. At her hive adjacent to a breathtaking field of sunflowers, Chris illuminates just how crucial the unsung heroes of bees are to maintaining our ecosystem, from their pollination of flowers to their production of honey, beeswax and bee venom, which has been adopted as an Eastern mode of holistic healing. Beekeeping has been a tradition of her family's for generations, but now Chris finds her passion somewhat endangered by the imposition of massive agricultural corporations on natural spaces.
» read more
The environmental destruction brought on by the massive footprint of pollution-enforcing regulations by such conglomerates may very well be contributing to Colony Collapse, a result of what Chris calls "a configuration of conditions that really affect the immune systems of bees." Luckily, the practice of beekeeping has stalwart protectors such as Chris who count it as their life's calling, and refuse to believe that an uptick in environmental endangerment will ever fully deplete beekeeping as a crucial part of our natural world. In an effort to raise awareness around this necessary occupation and passion, American beekeepers have made the upcoming day of August 19th National Honeybee Day, meant to celebrate and enforce the need of protection for beekeeping across the world.
» show less